Running out of ideas for socials in July? Look no further! Citysocializer has got you covered…
July is filled with some amazing National holidays so it's only fair we take advantage of them… so slip on those flip flops, grab your biggest sunnies and let's have some fun in the sun!
July 3rd - Stay out of the Sun day!
Ok, yes ironic given this blogs introduction BUT Its national stay out of the sun day! We know it has been beautiful lately and that we all want to be outside as much as possible before winter makes it's frightful return, but sometimes you need to give your skin a break! Create a social where you stay inside today… Take a trip to the theatre, go for a delicious lunch next to the window, or head to that museum exhibition you've been wanting to go to for ages! Whatever you do, do it well! Or just rebel, and go spend your day in the sun anyways!
July 5th - Bikini day!
Its bikini season ladies! Time to hit the beach, and top up that tan! Hit the shops, get that new bathing suit you've been eyeing up, and strut your stuff! Whether it's sunbathing in the park, laying by the pool, or a beach trip, you've got it girl! And if you've got it, flaunt it! Boys – you know where your trunks are!
July 7th - Chocolate Day
Hot chocolate? Dairy milk? Chocolate s'mores…. whatever your preference – share it with a friend. Create a social and go to your favourite chocolate shop (M&M world all the way!), or go to that coffee shop that, whenever you walk past, your mouth waters at the sight of the slab of chocolate cake in the window and, screw it, get the biggest mug of hot chocolate available!
Diets suck. It's chocolate day!!!
(We're just happy that national chocolate day comes AFTER bikini day!)
July 19th - Daiquiri Day!
Yo, ho, ho, and a bottle of rum! It might not be talk like a pirate day, but it sure as hell is  drink like a (sophisticated) pirate day! It's National Daiquiri Day… so whether it's your favourite tipple (like me) or you've never tried one – treat yourself this Saturday and hit your favourite cocktail bar for an afternoon of fun. 'It's a pirates life for me!'
July 24th - Tequila Day!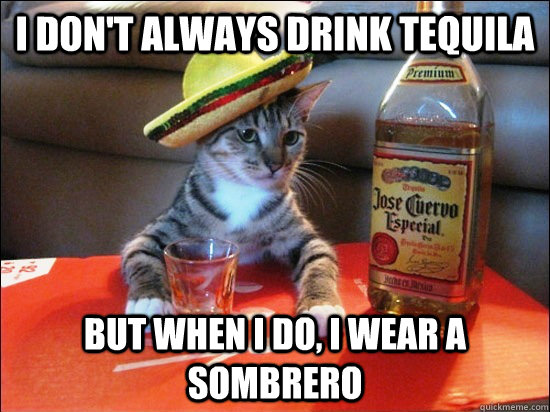 What's better on a Thursday Night after work than a few Margaritas? Go to your favourite Mexican bar, order the biggest burrito on the menu and wash it all down with a tequila shot or 3 – Thursday's the new Friday after-all. TEQUILA!
July 29th – National Lasagna Day
Garfield's always had it right. Lasagna everywhere… At your favourite restaurant, at that restaurant you always wanted to try, or in that lil Italian around the corner. Who cares?! Eat it! In fact if Lasagna isn't your dish, just go all out gorging Italian anyway – we won't tell Garfield, we promise!
July 30th - Friendship day!
What better way to celebrate friendship day than to join your fellow citysocializer members! Bring your old friends, bring your new ones, be merry and remember…
Friendship is the only cement that will ever hold the world together. – Woodrow T. Wilson
These are just a few ideas that we came up with, but we're sure you'll have many more!
Happy July!